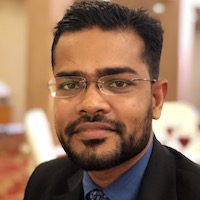 Poorna Wickremasinghe - Community Trainer
Community Trainer
Poorna worked at Sri Lanka CERT for more than 5 years before joining Lanka Domain Registry for a short period. He is now with a start-up called SecMetry in Sri Lanka, specialising in Web Vulnerability assessments and Penetration testing.
While at Sri Lanka CERT, Poorna was involved with Incident Handling activities and Web vulnerability assessments. As a part of his role, he delivered Information Security related workshops to different audiences in Sri Lanka, while also acting as the Facebook law enforcement contact point for Sri Lanka for over 4 years.
He has good experience in dealing with Local Law Enforcement units on information security and Social media related issues.
Poorna shares his knowledge as a volunteer community trainer.