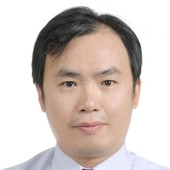 Ozzy Chiou - Community Trainer
Community Trainer
Ozzy currently teaches CCNA and CCNP courses at Ucom Information Educational Center.
Ozzy is a Cisco Certified System Instructor and Microsoft Certified Trainer. Ozzy previously worked for EVA Air (part of the Evergreen Group) as a network engineer and was responsible for the worldwide WAN connection and Internet security. He developed the first Active Directory in Evergreen Group in 2002. He is an IPv6 forum Certified Network Engineer.
Ozzy shares his knowledge as a volunteer community trainer.