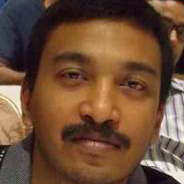 Moin Rahman - Community Trainer
Moin is currently on hiatus from his professional career; he has more than 15 years of experience in his bag working for ISP, NSP and Transit Providers. Moin's core expertise and interest is on UNIX alike Operating Systems, Routing/Switching, MPLS, Cloud/Virtualization, SDN and Security. In his leisure time he contributes to The FreeBSD Project as a ports committer.
Despite his hiatus he is still a Conference hopper and a regular contributor to APNIC training activities and shares his knowledge as a volunteer community trainer.