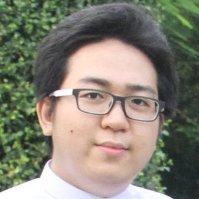 Minh (Makito) Lay - Community Trainer
Community Trainer
CTO at i-BEAM, Myanmar
Makito is a renowned Internet engineer currently working as a CTO of i-BEAM, a networking training and solutions provider in Myanmar. Makito has over 10 years experience in the ISP and Telecom industry, focusing on building technology solutions for service provider IP core, broadband access and datacenter networks.
Makito provides regular consultation to support day-to-day operation of ISPs in Cambodia and Myanmar. His expertise includes Routing & Switching Technology, IPv6, MPLS and ISP services.
Makito has a number of industry certifications including Cisco CCIE (# 47682), Juniper JNCIS-SP and MicroTik MTCINE.
Makito is a regular contributor to APNIC training activities and shares his knowledge as a volunteer community trainer.