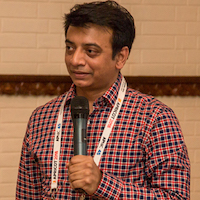 Imtiaz Rahman - Community Trainer
Community Trainer
Imtiaz has more than 14 years of experience deploying and managing infrastructure at financial institution, International & Development Organizations and is currently serving as an Assistant Vice President, IT infrastructure security division.
He is an active speaker (bdNOG, SGNOG, APRICOT, SANOG) who shares his knowledge and experience in his capacity as a volunteer community trainer for APNIC.
Area of interest: Network and system security, network programmability, API, CI/CD, DevOps, NetDevOps.