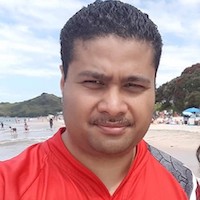 Etuate Cocker - Community Trainer
Community Trainer
Dr. 'Etuate Cocker is originally from the Kingdom of Tonga. He is passionate about improving connectivity for remote islands in the Pacific. He has been a technical Instructor, a Network Engineer, a Technical Specialist, a Researcher, lead a team of Network and Security Engineers at Spark NZ Ltd, and currently works as a Technical Engineer/Trainer for Exclusive Networks Pacific.
'Etuate is skilled in Routing Protocol deployment and IPv6 deployment. His interests include DNSSEC, Routing Security and SDN.
'Etuate shares his knowledge as a volunteer community trainer.