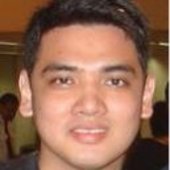 Bayani (Bani) Benjamin Lara - Community Trainer
Community Trainer
Bani Lara, a science research specialist at the Advanced Science and Technology Institute (ASTI), has 13 years of experience leading the network operations group of the Philippine Research Education and Government Information Network. He also takes care of the routing infrastructure of the Philippine Open Internet Exchange, as well as the core network of the Philipping Government broadband network. He earned his degree in Computer Science at the University of the Philippines in Los Banos.
Bani shares his knowledge as a volunteer community trainer.
Areas of Interest:
BGP, IS-IS/OSPF, IPv6, DWDM, Network Security, Next Generation Networks (SDN, Internet of Things), DNS and DNSSEC.