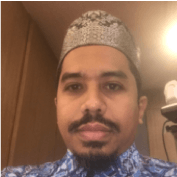 Affan Basalamah - Community Trainer
Community Trainer
Affan has been the Head of IT Development at Direktorat Sistem Teknologi Informasi (DSTI) Institut Teknologi Bandung (ITB) in Bandung, Indonesia since 2015.
Affan is responsible for IT system design & planning and evaluation, including development of IPv6 campus network, Software Defined Networking (SDN), datacenter and cloud computing technology in ITB. He is also actively participating in national & regional research education network cooperation, namely INHERENT and IDREN in Indonesia, and SOI-ASIA, APAN, and TEIN4 in Asia Pacific for the last 10 years.
Affan shares his knowledge as a volunteer community trainer.