APNIC's Community Trainers program seeks to build a community of experienced Internet engineers in the APNIC region who act as voluntary, local instructors at APNIC training events in their economy or region.
The program is a new APNIC initiative which aims to address Internet operational training needs across the region by including local Internet engineers in APNIC's training delivery process.
Community Trainers are subject matter experts who work closely with the APNIC in-house training team to contribute awareness of local operational issues and facilitate interactive discussion among participants during trainings and workshops.
Who are Community Trainers?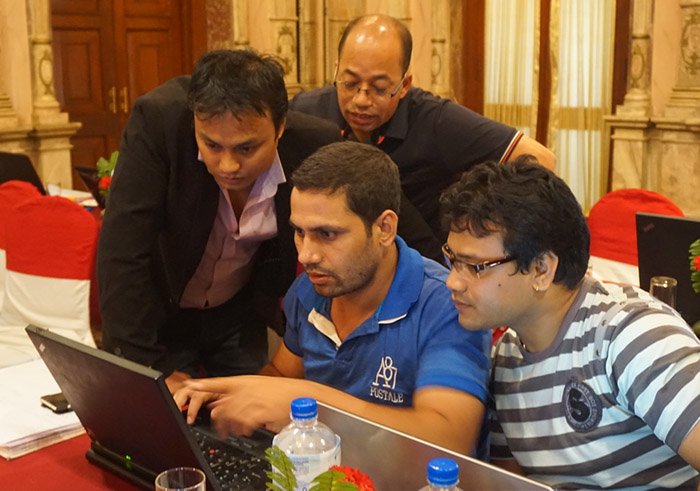 Community Trainers are 'country champion' Internet engineers with significant Internet operational skills and experience who have played a mentoring role among their fellow Internet engineers in their local economy or region. They are often regular speakers or trainers at various NOGs and technical conferences in the region, such as APRICOT, JANOG, SANOG, MyNOG, IDNOG, bdNOG, PacNOG and APNIC Conferences.
They speak regularly at technology conferences on their experiences with new technology deployments and provide expert input to open mic and/or question and answer sessions. They are also recognized contributors to NOG and other technical mailing-lists.
Why does APNIC use Community Trainers?
Community Trainers help APNIC address local operational training needs and increase the amount of expert, operational training available at the national and regional level.
Read an APNIC Blog post about Community Trainers.
Are you APNIC's next Community Trainer?
If you are keen to volunteer to share your knowledge and serve the community as a Community Trainer, please express your interest.